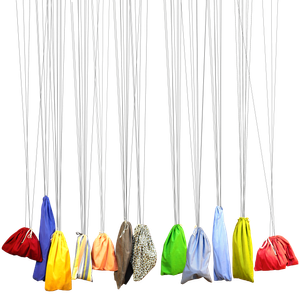 OUR TECHNICAL NEEDS
Tanglewood Marionettes is a fully self-contained theater. We travel with a complete marionette stage, which has its own integrated lighting and sound systems. The only things required from our sponsors are a ground floor (street level) performance space, and two standard electrical outlets – preferably on separate circuits – within 20 feet of the playing area.  
We tour with two stages, one slightly larger than the other. Four of our titles use the larger stage, while the remaining three titles are presented on the smaller stage.   
Space Requirements for Each Stage  
• LARGE STAGE (used with Hansel and Gretel, Cinderella, Perseus and Medusa, and The Dragon King):  
A level playing area 16' wide by 14' deep, with an unobstructed ceiling height of at least 12'.  
• SMALL STAGE (used with The Fairy Circus, An Arabian Adventure, and Sleeping Beauty):  
A level playing area 12' wide by 12' deep, with an unobstructed ceiling height of at least 10'.
Other Considerations
Time needed for load-in and set up: one and one-half hours before the start of a school performance; two hours before the start of a public performance. 
Time needed for strike and load-out: one hour after the final performance. 
Our equipment is too heavy and large to negotiate long flights of stairs. A few steps up into a building or onto a stage are okay, but we cannot lift our equipment up to an upper-floor playing space. Our larger stage pieces will NOT fit in a standard passenger elevator; they may fit in a freight elevator, however. 
Multiple performances, same title, same location: 
To allow time to reset the show, at least 30 minutes is needed between the end of the first performance and the beginning of the subsequent performance. 
Preferences (not required): 
• A playing area on a raised stage 
• The ability to achieve a full blackout (complete darkness)