Our Puppeteers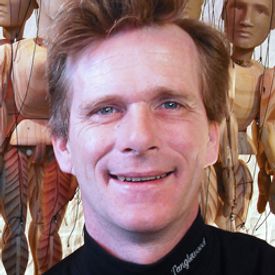 Peter Schaefer
Peter was born into a family of puppeteers, and has been performing with hand puppets, rod puppets, and marionettes since he was knee-high. After apprenticing with the Bennington Puppets for several years, Peter purchased a marionette show from a retiring Boston puppeteer and launched his own company. After touring nationally for two years under the aegis of National School Assemblies, Peter decided to join forces with a fellow puppeteer and Tanglewood Marionettes was born. Over his professional career, Peter has brought his unique marionette artistry to hundreds of thousands of children and families throughout the United States.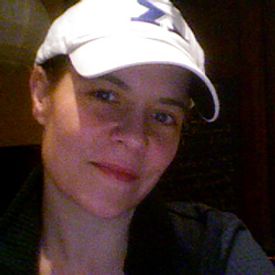 Anne Schaefer
If you had asked Anne when she was young what she wanted to be when she grew up, "puppeteer" would never have entered her mind. Now, however, she can't imagine being anything else. After studying art and philosophy in college, Anne took a summer job with the Bennington Puppets of Bennington, VT. The summer job turned into five years of intensive puppetry during which Anne immersed herself in the many facets of puppet theater. In 1993, Anne joined with Peter Schaefer in forming Tanglewood Marionettes.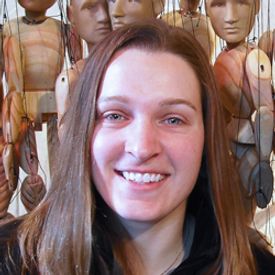 Jenn Hofmeister
Jenn discovered her love of puppetry while pursuing a degree in Theater and Classical Studies at the University of Massachusetts in Amherst. She began with a focus on acting but quickly discovered an interest in technical theater, including lighting, costume, and especially scenic design. It was Jenn's Scenic Design professor, Miguel Romero, who cast her in her first puppet show. In addition to the marionette, Jenn has experience in hand, rod, and shadow puppetry as well as bunraku, a traditional Japanese puppetry. She has been touring with Tanglewood Marionettes since 2004 and plans to spend a lifetime in puppetry.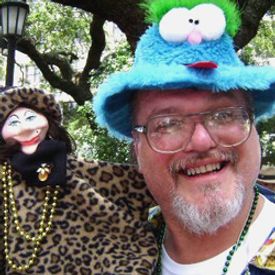 Stephen Hancock
(1958-2013)
Stephen has been a professional puppeteer since 1984. His first foray into puppetry was at Lycoming College through the theater program. Enchanted, Stephen created his own Punch & Judy show which premiered at the Maryland theme park Lord Baltimore's World. From 1985 through 1991, Stephen toured with the Bennington Puppets, a marionette troupe based in Bennington, VT. Stephen joined us in 1993, and since then Tanglewood Marionettes has been the beneficiary of Stephen's considerable talents as a performer, puppet-builder, costumer, and scenic designer. Stephen has, throughout his career, performed at festivals, fairs, schools and libraries across the country, and delighted all who have seen his work.